MSVC220-4E2 Solenoid Valves
Product Description
Payment & Shipping Terms
Supply Capacity
Payment Terms:
L/C, D/P, D/A, T/T, WU
Production Capacity:
10000
Min. Order:
100 Piece/Pieces
Packing:
AS REQUIRED
Means of Transport:
Ocean
Delivery Date:
NEGOTIABLE
Solenoid valves
are an efficient method of convertingelectrical signals into pneumatic functions. Applying electricity to the solenoid quickly directs air through the valve andinto the circuit.
Solenoid valves
can be designated as internally piloted or externally piloted.Externallypiloted valves use an external source ofairpressure.Internally piloteduse an internal source of air pressure.
F Type
Solenoid Valve
can be a replacement of
4V Series Solenoid Valve
.
Product name:
MSVC220-4E2 Solenoid Valves
Model Number: SL-MSVC220-4E2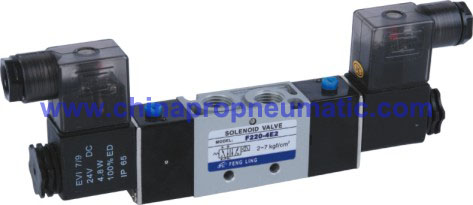 -----
MSVC220-4E2 Solenoid Valves
Symbol of
MSVC220-4E2 Solenoid Valves
:
Specification of
MSVC220-4E2 Solenoid Valves
:
Model
MSVC-220-4E1
MSVC-220-4E2
MSVC-223C-4E2
MSVC-223P-4E2
MSVC-223E-4E2
Fluid Medium
40 Micron Filtered Air
Effective Sectional Area
18mm2
Operating Pressure Range
2--7 kgf/cm2
Proof Pressure
10kgf/cm2
Port Size
Inlet=Outlet=G1/4, Exhaust=G1/8
Response Time
40ms
Dimension of
MSVC220-4E2 Solenoid Valves
: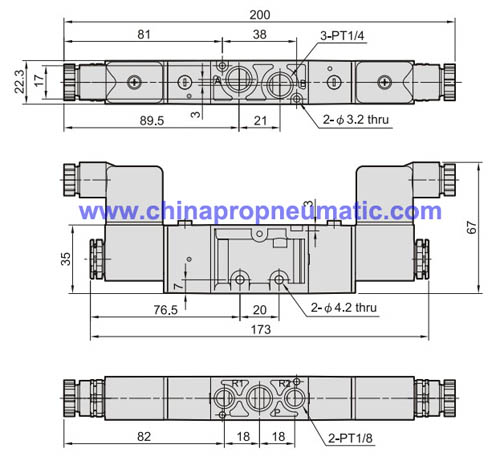 Flow Features of
MSVC220-4E2 Solenoid Valves
: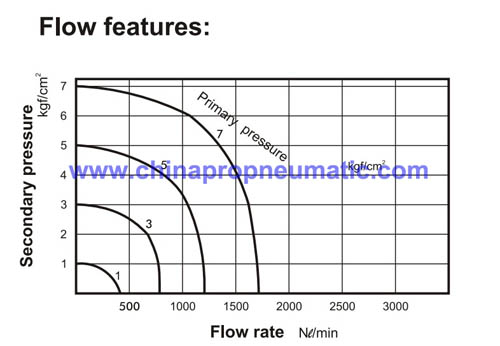 Category: Herion Type Solenoid Valve
Related Category: 2P Series Solenoid Valve 2W Series Direct Acting Valve 3A,4A Air Valve 4V400 Solenoid Valve 4V300 Solenoid Valve