Usage of A Pneumatic Valve
Usage of A Pneumatic Valve
2012-07-04 16:39:42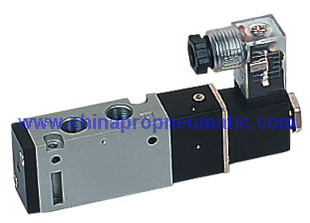 You will find a
Pneumatic Valves
actuator hard at work in many industrial applications, such as oil refineries, chemical plants, water management, and even in some deep water marine mining and construction ventures. Made in a variety of materials such as, plastic, aluminum, and stainless steel, the stainless steel varieties are commonly found in oil refineries and chemical plants where they are used in complex pipe and product delivery conduits to direct and manage flow of fluids and corrosive liquids.

Turtorq actuators are put in place in engineering and industrial applications where precise movement is required for high load gearboxes, and positioning components. These ultra precise pneumatic valve actuators use computer controlled systems to regulate the required amount of compressed air maintaining precision movement. These systems are primary controlled from remote locations where direct management would be hazardous, where corrosive liquids or chemicals are being transported or directed.

In chemical production plants that use dangerous or hazardous products, safety and security precautions are put in place in the form of manual butterfly valves that are either integrated into the pneumatic valve actuator or installed individually in the same pipe segment. Safety is further protected with flow sensors that are installed within the valve actuator that are connected to a central management system that can monitor and manage flow of fluids within pipe networks groups and individually.

These complex flow direction systems offer a variety of commercial benefits that outweigh the use of hydraulic actuators, like the ability to store energy for emergency uses where electrical power is interrupted, the ability to operate under larger energy payloads, and energy is not absorbed in compressed gas system, making pneumatic valve actuators a responsible choice in industrial systems.

These actuators do not perform as well in sub-zero environments, but there are complex versions that deliver compression using heated air systems that can easily operate in extreme cold climates without additional performance considerations. Sensitive fluid delivery networks that are located in these cold locations often have redundant or back up systems that prevent production downtime that could seriously impact production schedules and delivery.

Underwater mining operations, demolition projects that use explosives, and other complex fluid and liquid direction systems require emergency and fail safe systems that can override or regain control of management systems in the event of failure or other serious operations malfunctions. These systems can be managed using mobile controls that can deploy in minutes where they are needed.

Superior and precise flow and direction of corrosive fluids, chemicals, and dangerous liquids require robust hardware that are capable of working under high payloads while maintaining precision movement and flow direction within complex pipe networks possible. These are the systems that rely on the power of pneumatic valve actuators.
---